ABB Jiangjin Turbo Systems Company Limited CHONGQING, China

ABB is preferred supplier for customers in China. Among the top 100 electrical equipment companies in China in 2010, 10 were ABB's local companies. ABB also keeps strong investment in attracting, developing and retaining talents, and is a widely recognized good employer in the country.
Presentation: www.abb-cn.equip4ship.com
Address: China, CHONGQING, 402284 No. 23 Dongjiang Lu, Degan Jie Dao,Degan (Industrial Zone), Jiangjin District
Contact person: e-mail, website
Phone: +86 23 47847852
Fax: +86 23 47847999

unselect all/select all
You have 0 products selected
Actuators & Positioners
Send enquiry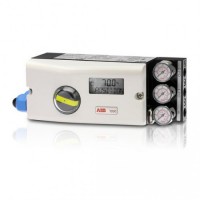 Our ever-expanding family of products includes a complete line of actuators, positioners, damper drives, and converters with a variety of features and functions.